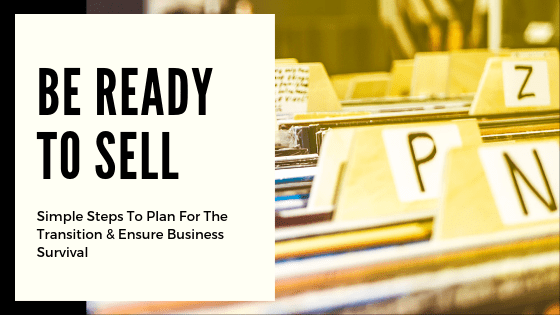 Jon Holbert, CBI NWA Managing Partner
It's been said the time to plan for the sale of your business is when you first launch it. Truer words have never been spoken. At CBI, our team provides turn-key business sales and transition support, creating benefits for both the seller and the buyer.  
"We know business continuity begins with smart planning and strong organization," explained Jon Holbert, CBI's Northwest Arkansas managing partner. "When you decide to exit your business, you'll discover sellers who have taken the time to plan are the ones who could realize even greater rewards."
Planning for the sale also means planning for the transition. And, as a bonus, buyers will respect an organized seller as it creates trust and adds transparency.
Savvy business owners will have taken the time to compile necessary documentation and detail to allow for a seamless transition and continued day-to-day operation of the business.
Some transition files to compile in advance include everything from alarm codes; office, vehicle and filing cabinet keys; operating manuals; passwords for everything from operational systems to social platforms – Google My Business, Shopify, Etsty, eBay, Facebook, LinkedIn, Twitter, etc. And, knowing how the transition will be shared and with which stakeholders – key clients, important vendors, employees, is critical. Building that list should be top of mind. And, don't forget service providers. Knowing who to call during an outage or if key machinery needs repair will keep the new business thriving and avoid excessive downtime.
"Everything from contracts, passwords, talent succession and more, makes a big difference and enables the survival of your business in the event of an emergency, crisis or ownership change," explained CBI founder Carl Grimes.
Not sure where to begin? Contact CBI for a no-obligation business sales and transition consultation.